Surgeons successfully removed the seven centimetre mass, which they suspect to be a rare congenital anomaly in which a malformed parasitic twin is found within the body of a living child.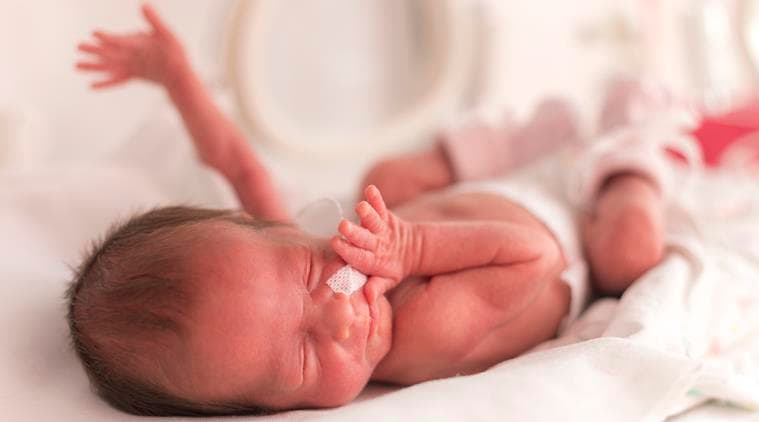 Foetus in foetu!
In a bizarre turn of events, a newborn baby boy was found to be pregnant with his twin brother in Mumbai's Mumbra, Thane district. The baby born on July 20 had to undergo a surgery on July 24 to have the foetus removed. This rare congenital anomaly is referred to as "foetus in foetu". The baby in whom the twin grows is referred to as the "host baby", and the other is called the "parisitic twin".
According to The Sun, surgeons at Titan Hospital in Thane successfully removed the seven centimetre malformed parasitic twin. Gynecologist Dr Neena Nichlani told the newspaper, "It is a case of monozygotic twin pregnancy sharing single placenta, where one foetus wraps itself around and envelops the other and robs the host of its nutrition. It can be implanted in skull, abdomen or tail bone of the host. Sometimes it can also lead to the death of the host because both get nutrition from a single cord."
"The baby is now doing extremely well, and the mother will begin feeding him soon," Dr Nichlani added.
It was also reported that radiologist Dr Bhavna Thorat spotted the abnormality during a routine scan of the pregnant mother at Bilal Hospital in Mumbra in early July. When the baby was scanned, another small baby was found inside the newborn's abdomen.
Dr Thorat said, "It was inside a foetal sac of the newborn. I could see bones of the upper and lower limbs of the foetus. The unique thing about it was I could see a tiny head with the brain inside. However, this parasitic twin didn't have a skull bone."